Shariah Supervisory Board
SBI (B) Sdn Bhd outsource its internal Shariah function to Amanie Advisors ("Amanie"). The advisory board is made up of the Shariah Supervisory Board of Amanie.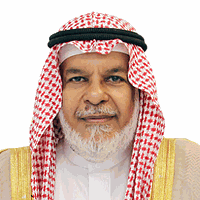 Dr. Mohamed Ali Elgari (Chairman)
Dr. Mohamed Ali Elgari was previously a Professor of Islamic Economics and the former Director of the Centre for Research in Islamic Economics at King Abdul Aziz University in Saudi Arabia. Dr. Ali Elgari is an advisor to several Islamic financial institutions throughout the world and is also on the Shariah board of the Dow Jones Islamic index. He is a member of, amongst others, the following Shariah Supervisory Boards, Dubai Islamic Bank, Credit Suisse, Merrill Lynch & Co, Rasmala Investments, UBS Islamic Finance, Saudi American Bank, Al Bank Al Saudi Al Fransi, FWU Group, Citi Islamic Investment Bank , HSBC Amanah Takaful Malaysia. He is also a member of the Islamic Fiqh Academy as well as the Islamic Accounting & Auditing Organisation for Islamic Financial Institution (AAIOFI) and International Islamic Financial Market (IIFM). Dr. Elgari has written several books on Islamic banking. He graduated from the University of California with a Ph.D. in Economics.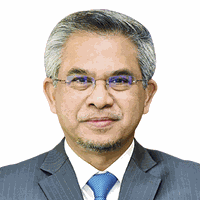 Tan Sri Dr. Mohd Daud Bakar (Executive Member)
Dr. Mohd Daud Bakar received his first degree in Shariah from University of Kuwait in 1988 and obtained his Ph.D. from University of St. Andrews, United Kingdom in 1993. In 2002, he went on to complete his external Bachelor of Jurisprudence at University of Malaya. He is currently the Chairman of the Shariah Advisory Council at the Central Bank of Malaysia, the Securities Commission of Malaysia and the International Shari'ah Research Academy for Islamic Finance (ISRA) Council of Scholars. Dr Bakar has published a number of articles in various academic journals and has made many presentations in various conferences both local and overseas. Dr. Bakar is currently the President of the International Islamic University Malaysia. Dr. Mohd Daud Bakar is currently the Shariah board member of Dow Jones Islamic Market Index (New York), First Abu Dhabi Bank (Chairman), National Bank of Fujairah, Morgan Stanley (Dubai), Societe Generale (Dubai), Credit Agricole (Dubai), National Bank of Oman, Financial Guidance (USA), BNP Paribas (Bahrain), Gulf International Bank, Bank Al Khair (Bahrain), Bank of London and Middle East (London), amongst many others.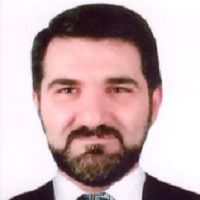 Dr. Muhammad Amin Ali Qattan
Dr. Qattan has a Ph.D. in Islamic Banking from Birmingham University and is himself a lecturer as well as a prolific author of texts and articles on Islamic economics and finance. He is currently the Director of Islamic Economics Unit, Centre of Excellence in Management at Kuwait University. Dr. Qattan also serves as the Shariah advisor to many reputable institutions such as Ratings Intelligence, Standard & Poors Shariah Indices, Campo d'oro SA, Monumental Venture (Suisse), Al Fajer Retakaful amongst others. He is a highly regarded Shariah Scholar and is based in Kuwait.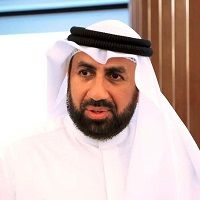 Dr. Osama Al Dereai
Dr. Osama Al Dereai is a Shariah scholar which has an extensive experience in teaching, consulting and research in the field of Islamic finance. He received his Bachelor's degree specializing in the Science of Hadeth Al Sharef from the prestigious Islamic University of Madina. Dr. Al Dereai obtained his Masters degree from the International Islamic University (Malaysia) and was later conferred his Doctorate in Islamic Transactions from the University of Malaya. Dr. Al Dereai is a Shariah board member of various financial institutions which include the First Leasing Company, Barwa Bank, Barwa Capital (UK), First Investment Company and Ghanim Al Saad Group of Companies, Asian Islamic Investment Management Sdn. Bhd. Dlala Islamic Brokerage Company (W.L.L) First Finance Company (Q.S.C.) amongst others.